Key messages
– Since we assessed citizenM's social web performance in 2012, much has changed – but not all for the better.
– Like Coca-Cola, citizenM is discovering how hard it is to move from a broadcasting, to an engagement model where dialogue rules supreme.
– We present some data from the DrKPI Social Media Audit Toolkit.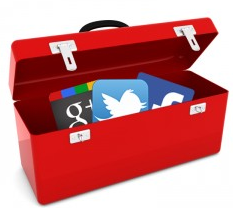 Keywords:  data analysis, cost-benefit analysis, social hospitality, ROI, social media audit, value proposition, return on investment.
Social hospitality is all about making people feel welcome and part of a community. And of course, word-of-mouth has always worked, but it has little if anything to do with technology, and everything to do with relationships.
Remember the shop owner or more likely manager that talked to you last time you went to buy your groceries? Hotel staff that last asked you if everything was okay? Often, it is just lip service and has little to do with really caring. For instance, two days after check-out, I completed a customer survey I was requested to fill out via email. The email below was my answer:
From: Hotel Berlin
Subject: Ihr Aufenthalt im Hotel Berlin, Berlin
(Your stay at Hotel Berlin, Berlin)
Date: 14 May 2014 14:37:11 GMT+2
To: Urs
Sehr geehrter Herr Gattiker,
(Dear Mr Gattiker)
wir hoffen, Sie hatten eine angenehme und gute Heimreise nach Zürich.
(We hope you had a pleasant journey home to Zurich.)
Herzlichen Dank für Ihren Besuch und dafür, dass Sie sich die Zeit genommen haben, unseren Fragebogen auszufüllen. Gerade Ihre Meinung – als Re:publica Gast – ist für uns von sehr großer Bedeutung!
(Thanks very much for your visit, and that you took the time to fill out our survey. Your opinion, particularly as a Re:publica guest, is very important to us!)
Sie waren mit der Freundlichkeit unserer Housekeeping Mitarbeiter und unserem Internetangebot nicht ganz zufrieden. Bitte nehmen Sie für diese entstandenen Unannehmlichkeiten, unsere aufrichtige Entschuldigung entgegen. Ich habe Ihren Kommentar umgehend an unsere Leitende Hausdame und unsere IT-Abteilung weitergeleitet um hier schnellstmöglich Abhilfe zu schaffen.
(Please accept our sincere apologies for your dissatisfaction with the friendliness of our housekeeping staff and the internet service. Your comments have been promptly passed on to the appropriate people to assure fast assistance.)
Sehr geehrter Herr Gattiker, es ist unser Qualitäts-Standard, dass jegliche Bewertung und jeder Gastkommentar ausgewertet und beantwortet wird. Somit erhalten Sie unverzüglich Feedback und wir haben des Weiteren am Ende jeden Monats und jeden Jahres einen ausführlichen und weitreichenden Überblick über unsere Verbesserungspotentiale. Herzlichen Dank noch mal für Ihre aktive Mithilfe!
(Dear Mr Gattiker, our standard of excellence dictates that each and every opinion and guest comment is acknowledged and replied to. This way, you receive feedback and we maintain a broad overview of our room for improvement. Thank you again for your active assistance in this endeavour!)
Wir würden uns sehr freuen, Sie auch zur Re:publica 2015 im Hotel Berlin, Berlin begrüßen dürfen. Ihnen und Ihrer Familie wünsche ich einen sonnigen Frühling.
(We would be pleased to have you stay with us at Hotel Berlin, Berlin again for Re:publica 2015. I wish you and your family a sunny Spring.)
Es grüßt Sie freundlich
(Kind regards)
Hotel Berlin
I then replied, clarifying that while housekeeping was great, they neither spoke German nor English. Asking them for help was, therefore, difficult. I also mentioned that the Internet speed in the room was dismal.
Do you think I got an answer?
Of course not, because customer service is not scalable. Accordingly, the process must be designed in such a way that it can handle the challenge. In other words, reply to the customer when a reply is desired.
I certainly did not feel welcomed or part of the community. Did anyone care about my comment? Nope.
Does the citizenM hotel do better?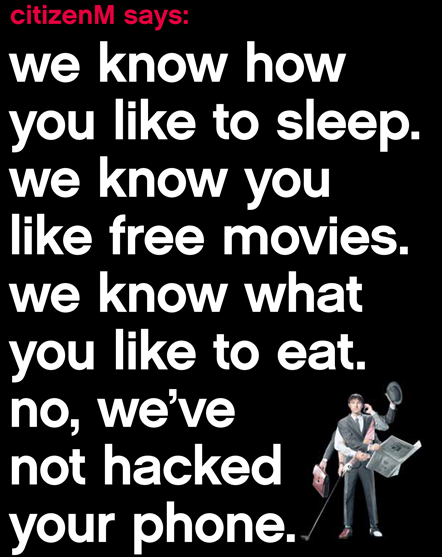 So is the Hotel Berlin a lonely example of having trouble coping with the barrage of client feedback? Here comes another case – citizenM hotel.
Recently I got an email from a student doing his Bachelor thesis. He included several questions that he wanted to ask me about citizenM hotel. I edited them slight for readability, and for brevity's sake, chose two of the many to answer here:
1. How would you describe the citizenM Social Media Strategy? Do you think the company punches above its weight?
2. Do you think citizenM uses Social Media as storytelling or sales strategy? Can you give us an example?
Those two questions got me curious, especially since I had benchmarked citizenM's social web performance in 2012, almost 21 months ago.
Strategy
I am not sure what the company's strategy is, but it appears to be one that encompasses a unique feature or value proposition such as:
– Provide clients an affordable night at our hotels including a decent room, ways to connect with others (i.e. public spaces at hotel) = value for money…
In an interview part of a case study by Bob Lillis, Chris van der Hoven and Keith Goffin from Cranfield University School of Management, Chief Operating Officer Michael Levie put it this way:
"So taking that clean slate, we felt it is not about taking something from the past and improving it, but basically looking anew at a mid-market traveller that does not have a deep wallet, nor personally or for business travel, but does have a lifestyle aspiration, what's important to them and what do they look for? And those limited things we do real well, and the rest we cut out, we simply don't have."
So what is the unique value proposition of citizenM hotels' social media activities on Twitter, Facebook or its online magazine? Put differently:
What added value does the social media yakking, tweeting and bragging provide the mid-market traveller?
Twitter – does anybody care?
If you were to say citizenM is just trying out social media you would be totally wrong. citizenM has been using Social Media and other channels (e.g., print, roadside signs) since the company's launch. However, its approach has not changed that much since 2012, when it all began. It still is based on broadcasting all kinds of things.
citizenM's (and its advertising agency's) inherent belief that if you have a great hammer, the solution calls for a nail is completely wrong. If you have something broadcast, do – because people want to hear. Not so much.
At first, it seems a smart way to do things because it is based on the Selfie craze, which can be described as:
You are what you are doing right now – selfie – a photographic self-protrait taken with a handheld gadget.
The result is a constant stream of updates. As a bystander, one wonders who wants to continually digest this type of content. Who has the time?
Spreading tweets about hotel guests, re-tweeting their pictures and so forth will work. This assumption is fine, but have they tested it? And if so, is it correct?
The above tweet's engagement of 0.23 percent is underwhelming, and there are many more where that one came from, often with even less resonance that the one above. Here are some more data about the tweet:
The citizenM online magazine
citizenM also has what it calls an online magazine. citizenM's blog-like magazine allows reader comments and describes itself as follows:
"citizenMag is written by – as we like to call them – "our citizens". These are influential bloggers or experts in their own field who are willing to share their vision, knowledge and excitement with us on things that make them smile." (click image for full text)

Using our DrKPI Social Media Audit Tool we can assess how well citizenM's performance measures up in comparison to other hotels and restaurants.
As the graphic shows, citizenM ranks 143 in comparison to all other hotel blogs in our ranking (get free LogIn to view charts THEN click graphic for more info). This is quite low compared to other hotels, some of them much smaller than citizenM.
Not only is citizenM not doing well, it performs below average overall.
As the chart below illustrates, the writing style (text complexity) makes it hard for readers to understand the post's message (i.e. what is the story?). Moreover, knowledge transfer rarely if ever happens, since the blog does not link much to other resources to provide readers with more insight.
Does this interest citizenM's target audience? The so-called, mid-market traveller… with a lifestyle aspiration?
The Social Media Audit helps assess how social media affects which key drivers (e.g., occupancy rate) that affect the hotel's bottom line (e.g., return on investment – ROI). Unfortunately, it is unclear what added-value social media content the citizenMag blog provides the mid-market traveller, which is the market niche citizenM wants to serve.
So why continue to broadcast on all channels? Why not conduct a social media audit and use this information to improve quickly? For instance, we know that the blog's performance dropped from 2013 to 2014 (see chart below).
Our question to you, dear reader, is:
Why is this happening to citizenM hotel?
Please leave a comment below… we want to know what you think.
citizenM hotel and Coca-Cola share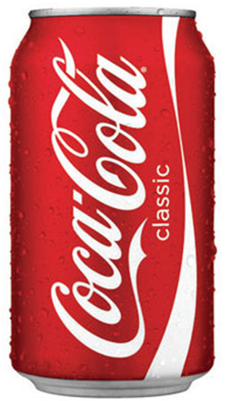 Of course, comparing citizenM hotel with Coca-Cola seems like comparing apples to oranges. Maybe, but both companies try to push the frontier in their respective business sectors by:
– spending lots of resources on social media,
– offering plenty of status updates, images on all channels (e.g., Twitter, Facebook, online magazine(s), etc., AND
– continuously trying to improve what they are doing.
Some suggest that the amount of investment by brands in social (for resources, technology, advertising, etc.) is a clear signal that social media is working for them (e.g., Esteban Contreras), but I disagree. While Coca-Cola may spend a lot, it is still a small percentage of its total marketing budget.
Plus, I hope for courteous service from the front desk and housekeeping, but this does not mean:
– I want to befriend citizenM, or
– be inundated with their bragging.
This is clearly a blog where content provides readers a stream of consciousness narrative model and a lot of navel-gazing stories. Yes, I want a clean room with the usual amenities for a decent price. But does this hotel really know what its clients appreciate in their social media feeds?
A good time for citizenM to return to the drawing board?
If you have questions or have an idea, just contact the author (that would be me – see details below).
What do you think?
– Which company's social media efforts provide YOU, the client, with added value?
– What things or amenities matter the most when you stay at a hotel?
– When was the last time you stayed at a hotel and got service that created a WOW effect?
Ask your questions – I look forward to answering them.
---
The author Urs E. Gattiker – aka DrKPI: His book, Social Media Audit: Measure for Impact, appeared in 2013 from Springer Science Publishers.
His latest book, Social Media Audits: Achieving deep impact without sacrificing the bottom line was published in April 2014 by Chandos Publishing / Elsevier – blog readers => grab your 25 percent discount with free shipping now.
---
This post is also available in: Englisch
https://drkpi.com/wp-content/uploads/2019/07/DrKPI-Logo-final-trademark_Zeichenfläche-1.png
0
0
Urs E. Gattiker
https://drkpi.com/wp-content/uploads/2019/07/DrKPI-Logo-final-trademark_Zeichenfläche-1.png
Urs E. Gattiker
2014-06-08 00:01:26
2014-06-08 00:01:26
Case study: citizenM overtakes Coca-Cola?